Back
15 YEARS FROM THE LIFE OF A MILLIONAIRE: THE STORY OF DEAN ALLEN, WHO ONCE HIT EUROMILLIONS JACKPOT
This story began fifteen years ago. Back in 2000, Dean Allen, a man from England, decided to participate in EuroMillions, one of the most popular European lotteries, and unexpectedly won a huge jackpot: £ 13,861,061. At that time, the guy was only 26 years old. Today, Mr. Allen is 41. He told the reporters how he had managed his money over the years.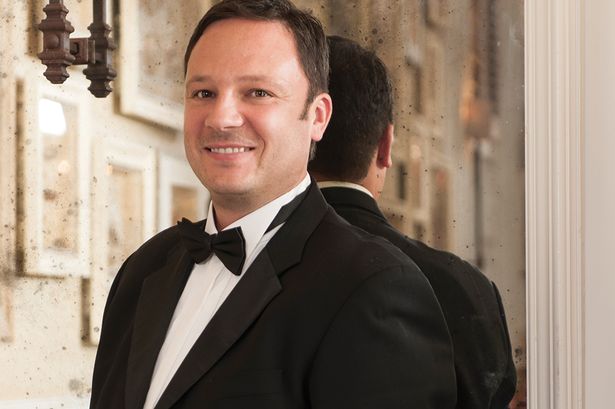 In August 2000, Dean and his father worked in a small printing company. There he met his girlfriend, Louise Collier, an accountant, with who he wanted to marry, and even bought his first property, a modest two-bedroom house for £ 56,000. The bad news came unexpectedly. It was decided to close the printing firm, and all three workers risked to remain without a livelihood.

The British have their own national lottery UK Lotto, but they play European lotteries — EuroMillions and EuroJackpot — willingly. Dean wasn't an exception, and periodically bought lottery tickets. The news of the jackpot came almost simultaneously with the news of the liquidation of the company — by regular mail.

Louise and Dean rushed to the girl's parents; young people didn't even have a TV-set at that time. They needed to make sure that the notice of the winning was not a bug and not someone's evil joke. Camelot offices, where it was possible to get the money, were closed for the night, and the only thing that was able to learn from the news — no error occurred, and the winner of the sum of £ 13,861,061 was only one person. Finally, Louise and Dean got to the house of Mr. Allen, «Father, I have news for you two. One is good, another is bad. The bad news is that our company is going to be closed this Friday. The good is… I won the lottery.»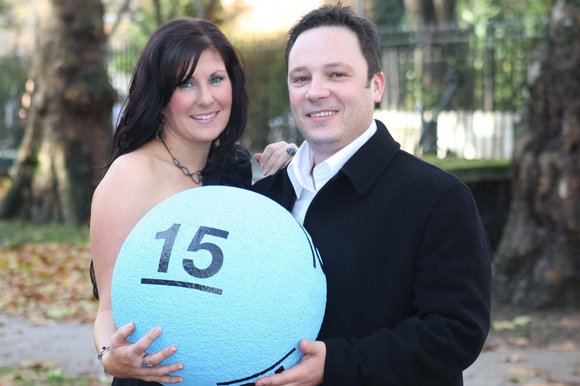 To win a lottery is a test for every young couple, but Louise and Dean stood their dignity. Young people were married in 2002 and now have two daughters. At the time of winning the jackpot Louise and Dean were together three months only. Dean thinks with horror that, if he won three months earlier, perhaps he wouldn't met his beloved wife.

Dean recollects the year of his win with a smile, especially when he, 26-year-old «single» man, suddenly became the star of the tabloids and the most eligible bachelor of Essex. Newspapers start writing concoction about his enormous waste, they say he spent £ 64,500 daily. Rumors were provoked by a trip to Hawaii where EuroMillions lottery winners spent money without limitation.

Mr. Allen remembers the organizers of EuroMillions with gratitude, as they not only solemnly handed him a check, but also gave the contacts of the best lawyers and financial advisers. A lottery winning is always accompanied by waste of money, sometimes reckless, so the help of experts is a vital necessity. For example, over 15 years Dean bought about fifteen cars and now his fleet consists of only three cars: a Range Rover Sport, a Range Rover Evoque and a 10-year-old BMW 3. The Allan's family dreams of a BMW i8 or a Porsche 911 GT3.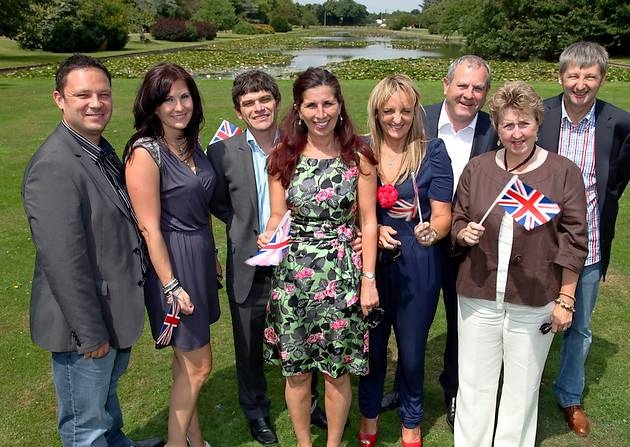 Dean has his skeletons in the closet; there is something about what he speaks without much pleasure. At a press conference after winning of EuroMillions Dean uttered the phrase: «I hope Karen feels disgusting because of the fact that I won the lottery.» Karen is the former Dean's fiancée who left him for Christmas. The break of the relationships after four and a half years was very painful, so Dean could not stand it and quipped about his former lover.

When Dean was asked what it was like to win the lottery, he said that this feeling was akin to the declaration of love to a person whom you love: a mixed feeling of joy, excitement and happiness. Many people immediately after winning toured Europe, buy new cars and jewelry, solve financial problems of their close relatives. But then the harsh reality comes. Hundreds of people — friends and strangers — ask to borrow money on a daily basis, and you have to decide to lose a friend or to lose money.

The Allans are not big spenders. They don't buy designer items, dine at Pizza Hut, drive simple cars; the only thing the couple allowed themselves was to buy three good houses in a prestigious area. The house number 11 belongs to Dean's mom, in the cottage at number 12 Dean and Louise live; the third house is for Lucy's parents. The couple invested the part of the money in stocks and commercial property. They spend the income from this and don't touch the rest of the winnings. The spouses don't work; they are mainly engaged in the affairs of the schools where their daughters study and in charity. Dean admits that sometimes he gets a little boring, so he decided to go around the world with Formula 1. In addition, Mr. Allen is a coach of a local football team.

Dean believes that the opportunity to be engaged in charity is blessing. For several years the Allens helped a clinic for the treatment of heart disease, a Children's Hospice and an emergency department care. To win a lottery is a unique opportunity to do good. On the question about what Mr. Allen regrets of his past life, Dean answers that he misses Christmas parties in his old office. But it's too miserable to go back to work again.
Why Lotto Agent?
Easy payments

Security

Best deals

24/7 Support
We paid out to winners:
$ 69.667.124
Over 6.362.820 winnings worldwide!