Back
Artificial teeth and a new car: what is in the Wish List of a Canadian Lottery Winner?
A couple of days ago, James Hanlon, a workman from a small Canadian village, bought an Atlantic Lottery ticket in a donut shop and unexpectedly won $ 675,000.

The main prize of Atlantic Lottery went to 4 winners at once, each of whom will receive either a one-time payment of $ 675,000 or a weekly payment of $ 1000 for the next 25 years.

James chose the first option. He told the reporters what he was going to spend the money on. First of all the Canadian is going to buy brand new dental implants. During the interview, James demonstrated the press his toothless smile, causing a general excitement.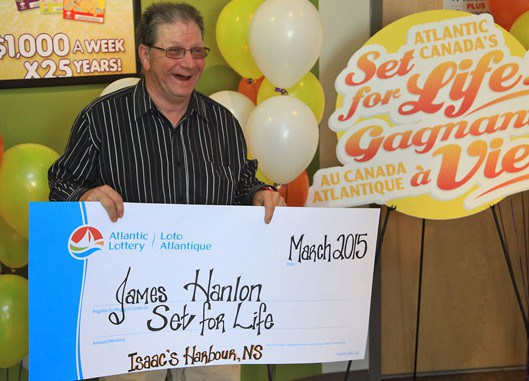 Secondly, a man is going to buy a new car. James admits that having worked all his life as a simple village workman he never had the opportunity to buy a car «from scratch».

The winner said he forgot to tell his children about the winning, but he thinks that they will forgive him when see their names drawn on the checks with the amount of $ 50,000 each.

The only person whom James told about his good fortune was his housemate and old friend Peter McMillan. He speaks about his friend in the following way: «James has always been a joker, so the neighbors won't believe that he's won the lottery. But they will have to do it when they see his brand new expensive car».

James is not going to retire and spend a win leisurely. According to him, the work is what makes him feel young.


***
What would you do if you won the money? Would you continue to work, or would you prefer to enjoy life?

Play your favorite lotteries with Lotto Agent! The biggest jackpots of this week go to PowerBall, MEGA Millions, EuroMillions and EuroJackpot.




Why Lotto Agent?
Easy payments

Security

Best deals

24/7 Support
We paid out to winners:
$ 69.809.099
Over 6.390.270 winnings worldwide!