Back
Ask the experts: 5 things to do after you win the lottery
The world community can't get its breath after the resent PowerBall drawing of $ 564 100 000. The lottery organizers will divide the sum between the three winners, each of whom will receive $ 127 000 000 after tax. We have already mentioned in our previous news release of one of the winners, a single mother of four.

Financial advisers are thinking now they sidestepped the topic of lottery winnings in vain as it's not enough only to guess 6 lucky numbers, but also to accept a new social status with dignity as well as not to spend money for nothing.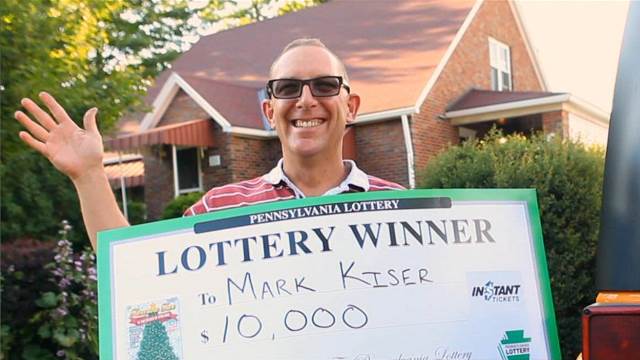 So you won the lottery

Perhaps PowerBall is the most famous lottery in the world. Within 2 months (since the beginning of the year until mid-February) no one was able to hit the lottery jackpot, so the bonus rate gradually rose from $ 40 million to a record half a billion dollars. For 60 days 33 participants managed to guess the winning number, except for the special number (PowerBall), so each of the winners were paid a million dollars.

On February, 11 the lottery bomb exploded, bringing out to the world three multimillionaires. The winning tickets were sold in Texas, North Carolina and Puerto Rico. Some of the winners were content with a very modest income, so their next steps are fairly predictable: to purchase a luxury home, car and yacht. Some acquire private planes and go to expensive cruises, paying thousands of dollars for service and luxury hotels.

Financial advisors recommend refraining from wasting a win, while your personal financial plan is not developed and agreed with an expert. Let's start from the very beginning.

Choose your consultant wisely

Before turning to a financial adviser make up a list of specific questions you intend to ask him. A professional is required to help you assess your financial situation, set realistic financial goals and make a plan to achieve these goals for several years ahead. Beware: you must be sure that the specialist chosen works to your advantage.

Here are 5 general recommendations for those who suddenly became a millionaire:

1) As strange as it may sound, you first need to make a list of your values in life. If you read lotteries success stories, you can be surprised to find that quite a large percentage of people do not change radically their lives, for others to win a lottery means a powerful impetus to new experiences and sensations. It is important to make a list of things that can make you happy (not only material ones).

2) The question of taxes should be completely transparent to you. Consult what taxes you have to pay the state, and what you might expect to pay in the future, for example, when starting a business.

3) Clearly define if you are ready to share the amount won: with family, friends and various organizations. For example, many people buy houses for their parents, someone pays tithes; someone gets new computers to school where his children study. Be reasonable and strictly adhere to the plan. At the request of your friends to «borrow money for business development», say that the greater part of your assets is frozen, and you can cash in only strictly limited amount on the daily needs.

4) This advice is especially important for lottery winners from the UK and other countries with the similar legislation. If you are going to open a charitable foundation, it would be prudent to organize a charitable trust. Charitable trusts are not subject to income tax and can receive tax credits for indirect taxes, if they are not inconsistent with the rules of the Charity Commission.

5) It is time to think about whether you are going to invest the funds received from winning the lottery or not. Align your investment portfolio in accordance with the objectives and plans, as well as the ability to intelligently invest and extract profit. Be sure to consult with experts, how to correctly manage the business, prepare reports and analyze them. If you have a dream of doing things you love, do not leave it!

You will have to work hard on you financial plan, but then you can with a clear conscience go to the best vacation of your life.


***

Take part in the largest European and American lotteries with Lotto Agent!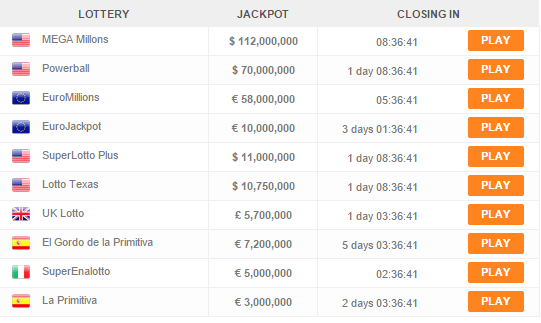 Why Lotto Agent?
Easy payments

Security

Best deals

24/7 Support
We paid out to winners:
$ 69.667.124
Over 6.362.820 winnings worldwide!