Back
Celebrating the 20th anniversary of UK Lotto: 20 Amazing Facts about Lotteries
In November, Britain celebrated the 20th anniversary of the National Lottery foundation. For two decades, 3,600 people have become millionaires, and UK Lotto paid 56 billion pounds to its winners. What else happened during that time in the lottery world? Telegraph has prepared a list of events for us.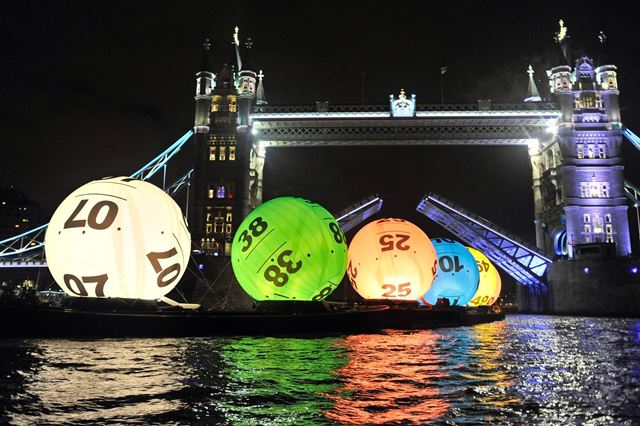 1) On the average, each UK Lotto winner bought 4.5 new cars for himself, friends or family members. 10% of the winners bought more than 10 cars.


2) The most unusual purchases are tarantulas, a firework company, the neighboring house to open a pub.


3) Four consecutive numbers have been drawn thrice. Last time it happened at the 30th of November, 2011, when the winning numbers were 13, 23, 24, 25, 26, 30.


4) Wayne Elliott from Kent won a prize each week during the first 26 National Lottery draws.


5) Family of Tipton, West Midlands, has managed to win the National Lottery Jackpot thrice. The total amount of winnings is 3.5 million pounds.


6) The largest unclaimed Jackpot was from the EuroMillions lottery draw in 2012. The winning ticket would bring its owner £ 63,837,543.60.


7) 22 million people watched Noel Edmonds to hold the first draw of UK Lotto online. The winners were seven people, and each received £ 839 254. The first millionaire appeared a week later.


8) There are four UK Lotto draw machines: Arthur, Lancelot, Merlin, Guinevere and eight sets of balls. The balls are made of cellular foam, and each set is worth 2.5 thousand pounds.


9) The biggest undivided Jackpot ($ 590.5 million) in 2013 won Gloria McKenzie from Florida in Powerball.


10) UK Lotto results were canceled three times: after the death of Princess Diana, during the adoption of the title of Queen Elizabeth and the first anniversary of the 9/11 (the terrorist attack in the US).


11) Rumor has it that one day the Queen won £ 10 in the National Lottery.


12) The most drawn Lotto ball is 38, it has been drawn 314 times since 1994.


13) 18 films that have been financed by UK Lotto, including «The King's Speech» and «Billy Elliot," received 31 Baftas award and 15 Oscars.


14) In September 2009, Bulgaria carried out an investigation of the very strange case: he same six numbers were drawn in two consecutive round of the national Bulgarian lottery. Examination recognized the incident as a pure coincidence.


15) A chance to win EuroMillions is 1 to 13.


16) Most UK Lotto millionaires live in Birmingham, Glasgow, Newcastle and Belfast.


17) 99 percent of the winners keep buying tickets of the National Lottery, 70 percent of them believe that they win again.


18) 70 percent of the UK Lotto millionaires changed their houses. However, they didn't move far; 65 percent of them have to live in the same town or village.


19) According to the statistics, the most winning numbers are 38, 23, 31, 25, 43, 33 and 44. In spite of this, people often choose a number less than 30, because they put on a memorable date or birthdays.


20) 70 percent of the adult population in Britain regularly participates in the National Lottery. It's more than 32 million people.
Why Lotto Agent?
Easy payments

Security

Best deals

24/7 Support
We paid out to winners:
$ 69.359.449
Over 6.321.120 winnings worldwide!