Back
How do the UK Lotto winners spend their money? Part II
We continue to talk about how the British, who won a lot of money in UK Lotto and EuroMillions lotteries during the last 20 years, spend their money. Read the first part here.

You can't buy happiness, but you can buy a spacious home for your family, show Disneyland to your kids and spend money on your parents and pets and even live out a cherished dream. Read the touching stories of our centrals today!

Who? Sarah Cockings, 31 years old, Morpeth
How Much? £ 3,045,705
When? April 2005

Sarah paid for breast implants for her two sisters. The woman says that people still sop her in the street and ask if she that winner, who bought her sisters breasts.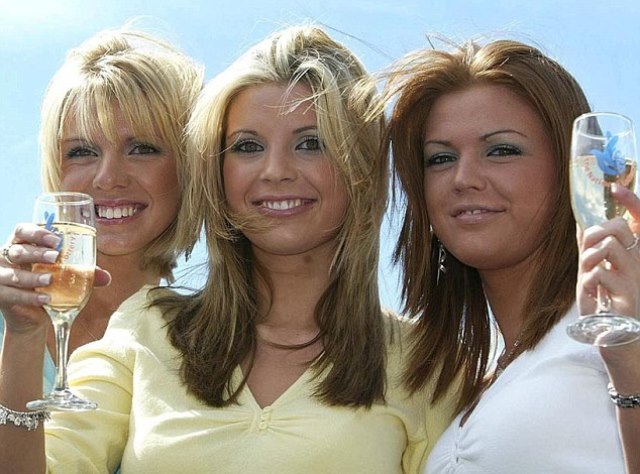 Who? Dean Hardman, 40 years old, Haywood
How Much? £ 6,750,278
When? November, 2006

After the winning Dean bought a luxury house with its own cinema and a huge kitchen, where he moved with his wife and three children. The family felt uncomfortable in it, so they had to sell the property. Instead, Dean bought a modest cottage with three bedrooms and a large area around the house. The spouses consider the purchase of three race horses as the most extravagant purchase they made after the winning. Dean and Stella still run a small pub, which had been opened long before they became stinking rich.

Who? Karen Child, 41 years old
How much: £ 8,471,383
When: February, 2007

Karen divorced right after the winning and now lives near Chesterfield, together with her three children. Previously, Karen's family lived in a small council house, but she always wanted a house where the friends of her parents lived. Four years later, the winner moved into a dream home as the former owners agreed to sell her the property. Karen bought two pubs near her home and spends the money to charity.

Who? Jane Cunningham, 54 years old
How Much? £ 7,544,200
When? December, 2008

A few days before winning Jane and her boyfriend Mark decided to get married. On the day of the drawing the lovers ate a modest lunch they could afford: some chips and pickled eggs. At that time, Jane had five children, and Mark had two from the previous relationships. The large family lived in a small house with no garden. Jane played the lottery every week and chose the same combination of numbers: birthday dates and number 33, which was a lucky number of her gone father. After the winning Jane and Mark bought a spacious house and got married.

Who? Brian Caswell, 72 years old
How Much? £ 24,951,269 (EuroMillions)
When? June, 2009

After Brian became a millionaire, he began to search of the perfect home for his family: a wife and two children. One of his daughters loved the first house displayed, the second daughter liked the next house, and the couple chose the third one. Three families live five minutes from each other now and spend all weekends and holidays together. Brian says the lottery made his family closer.

Who? Sharon Mather, 43 years old
How Much? £ 12,408,000 (EuroMillions)
When? Jun, 2010

After he winning Sarah and her husband quit their jobs and bought a lot of expensive cars and elite horses.

Who? Elouise Heard, 22 years old
How Much? £ 1,346,840
When? December 2011

Eloise won the lottery when she was only 19 years old. The girl calls herself a very intelligent person who simply can't throw good money after bad. Eloise celebrated the winning with her boyfriend in the nearest pub. Firstly the girl spent the money on the treatment of her dog Macey. Later on Eloise bought a house and a dachshund puppy, paid for the wedding and honeymoon in America and opened her own business (a beauty shop).

Who? Gareth Bull, 43 years old
How Much? £ 40,627,241 (EuroMillions)
When? January, 2012

Gareth worked as a builder before won 42 million pounds in Euromillions. The man says he still can't believe that he and his wife have no need to work from morning till night, and that they can now spend all their free time with his sons. Gareth bought a villa on Tenarife and several luxury cars, including Range Rover Autobiography and Mercedes 350, showed many exotic countries to his family, such as Egypt and Mexico, and invested in supporting a local sport club.

Who? Emma Wildin, 30 years old
How Much? £ 1,000,000
When? August, 2013

Emma lives with her husband Philip and their two children in a large country house, which the family acquired after the winning. Emma said that she realized their family life changed dramatically just after she was able to buy more than one item selected in the store. Emma and Philip bought a couple of houses to rent them, changed the cars and celebrated the New Year in Disneyland with their kids.

Who? Matt Myles, 28 years old
How Much? £ 1,000,000
When? April 2014

After the winning Matt left the firm, where he worked as an engineer, and went to Bali with his friends. Later, the same group of young people traveled to America and Brazil. After the long journey, Matt came home, bought a Porsche and two-bedroom house for £ 150,000.
Why Lotto Agent?
Easy payments

Security

Best deals

24/7 Support
We paid out to winners:
$ 69.667.124
Over 6.362.820 winnings worldwide!