Back
How to fill out a lottery ticket?
If you buy a lottery ticket for the first time on our website, please use the instructions:

1. After you are logged in to our website using your username (your email address) and password, go to the «Play Online» section.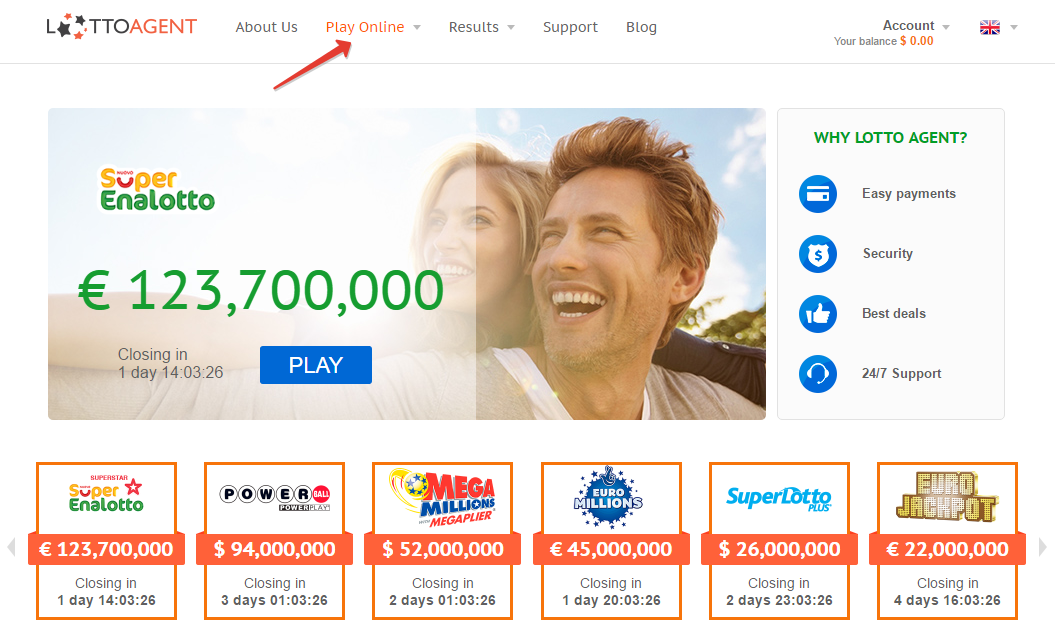 2. In the «Play Online» section, there is a table with all the lotteries presented on our website. In this table, you can see the Jackpot amounts that will be drawn in the near draw, and how much time is left until the entry cut-off time.

Note! Since our agents need time to purchase your ticket before the draw, the entry cut-off time is before the start of the draw. The timer on our website shows how much time is left until the entry cut-off time. During this time you can buy a lottery ticket on our website. It depends on the particular lottery and is usually 4–5 hours before the official draw begins.

After you choose the lottery you would like to take part in, click on the «Play» button opposite the corresponding lottery.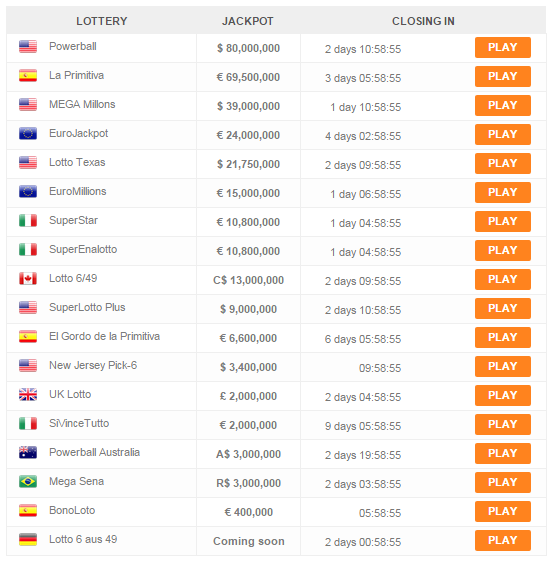 3. On the lottery page, you will see the form of an electronic ticket.

— In the upper left corner of the form, select the number of lines. Selected numbers of one line are equal to one entry.

Note! To win the Jackpot, it is enough to select one line of the ticket, but the more lines take part in the draw, the higher the chances to win. When playing with multiple lines, all winnings are added up and paid to the winner.

— In each selected line, pick numbers to participate in a draw. The lines of some lotteries consist of two parts: to choose unique and regular numbers. If you cannot decide what numbers to select, use the «Easy-pick» option, which will pick random numbers for you. If you already picked some numbers but decided to choose another combination, click on the image of a basket in the top right corner of the form, and your lines will be cleared.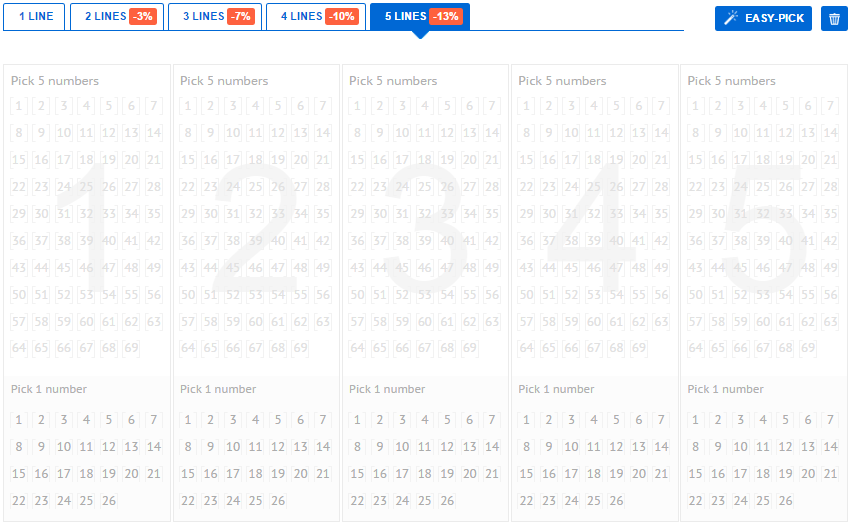 4. Some lotteries offer to select the «Multiplier» option that will increase your winnings by 2 to 5 times but will make your ticket a bit more expensive. If you want to play with the multiplier tick Multiplier on the page of MEGA Millions, PowerPlay on the page of PowerBall. The option is not available for other lotteries.

Note! The selection of the «Multiplier» option is not required.





5. Once all the fields are filled in, click on the «Confirm» button. You will be offered to pay for your lottery ticket via a credit card. The information on how to pay for a lottery ticket using a bank card is here.




Why Lotto Agent?
Easy payments

Security

Best deals

24/7 Support
We paid out to winners:
$ 90.248.797
Over 7.067.070 winnings worldwide!