Back
Instructions: How to participate in international lotteries
If you do not live in the US or Italy, it is not a reason to deny yourself the pleasure to buy lottery tickets in these countries. However, sometimes people refuse to buy lottery tickets just because of the fact they simply do not know how to buy tickets online. We have prepared a brief instruction that will be a cheat sheet for many newcomers.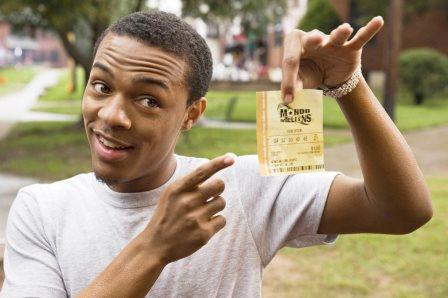 1) First of all, determine what lottery you are going to participate in. Most beginners choose American lotteries PowerBall and MEGA Millions, as well as the European lottery EuroMillions.

2) Each lottery has a number of characteristics, but fundamental rules are very similar — you need to select a few numbers from 47 to 90 and a few bonus numbers (not all the lotteries have such an option). Read the description of each lottery attentively to make a right choice.

If you guess only a few winning numbers, you will also get some money — from a few hundred to a few thousand dollars. The smaller numbers guessed, the lower the payout. However, to get a few thousand dollars is also very nice. If you cannot make a choice, use a random number generator on our site.

3) We close the sale of tickets for about 5–6 hours before the official draw. This is due to the fact that our agent should have time to buy a ticket. The number of tickets you can buy on our website at the same time is not limited. The more tickets, the more chances!

4) To pay for a lottery ticket is possible using a credit card. List of all the cards we accept for payment, can be found here. Buying a ticket does not take more than a couple of minutes — just enter the card number, expiration date and cvv-code (the last 3 digits on the card under the black line).

5) We will send you a scanned ticket by email.

6) Pay close attention to the results of a draw on our website in the «Results» section. We publish the winning numbers for an hour after the announcement of prizes.

7) If you do not have time to monitor the results, we will do everything for you. All winnings are automatically processed within 3 hours after the end of a draw, and if your ticket is a happy one, you will see the winning amount on the page «Your bets». The notification will also be sent to your email.

8) In case of your win, we will transfer you the money within 3 hours after a draw. We do not charge a fee for a win. You can cash money in any way offered in our site.

9) If you win a Jackpot, our specialists will contact you and agree on next steps. Different lotteries dictate different rules on how to take the first prize, for example, some of them require the personal presence.

If you have any questions, please contact our customer support service. We are here to answer any of your questions!
Why Lotto Agent?
Easy payments

Security

Best deals

24/7 Support
We paid out to winners:
$ 69.809.099
Over 6.390.270 winnings worldwide!