Back
Lazy lottery lovers inspire application developers
We have already written about US developer Brett Jacobson and his idea to create an application for those who want to keep track of lottery winnings.



The new application will get the name «Lotto Lotto». It's going to have an easy operation: a ticket owner just need to photograph a lottery ticket. The application will scan a sequence of numbers on a ticket and compare it with the winning numbers in a database. If a ticket is winning, a participant of a lottery immediately receives notification of a prize amount to his smartphone.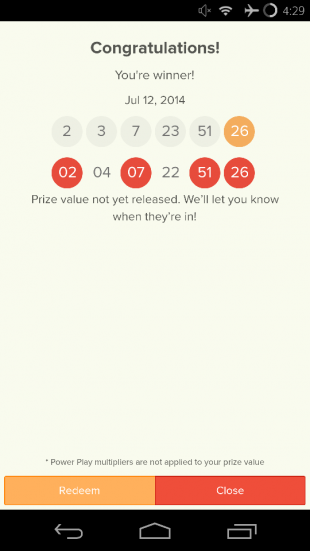 Brett promises the app will be free. The developer is going to profit from the lottery companies, many of which have already agreed to use «Lotto Lotto» for marketing aims: to inform users about sales, promotions, big jackpots and the nearest sales points.
Why Lotto Agent?
Easy payments

Security

Best deals

24/7 Support
We paid out to winners:
$ 69.809.099
Over 6.390.270 winnings worldwide!