Back
MEGA Millions or Powerball: which one is better?
When we talk about the best lotteries in the world, we talk about MEGA Millions and Powerball. These «Americans» are similar in many respects, but there are some major differences that will help you decide in favor of one of them.

So, what are the similarities?

— MEGA Millions and Powerball are the US state lotteries. The organizer of the lotteries is the US government, so the risk not to get the money after a win is reduced to zero.

— Both lotteries draw huge Jackpots. Some of the prizes reach hundreds and thousands of millions of dollars.

— The lotteries have the same rules participation: the user tries to match 6 numbers, 5 regular and 1 special one. Special and regular numbers are selected from the different drawing machines.

— Both lotteries have 9 prize categories including the Jackpot. If no one wins the Jackpot, it increases and can quickly grow to incredible sizes.

— MEGA Millions and Powerball have the option, which increases the player's gain by two, three or more times. The multiplier makes the lottery ticket slightly more expensive, but the prize is much bigger, too.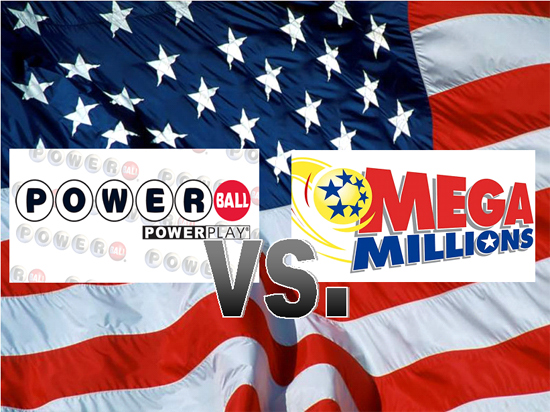 What are the differences?

— MEGA Millions drawings are held on Tuesdays and Fridays, and draws Powerball — on Wednesdays and Saturdays.

— The largest MEGA Millions Jackpot one reached $ 656 million and was drawn in 2012, while the largest Powerball Jackpot exceeded one billion dollars and was divided among three parties.

— Odds to win any prize in Powerball are 1 to 55, in MEGA Millions — 1 to 15.

— Minimum MEGA Millions prize is less than that of Powerball.

— MEGA Millions tickets are cheaper than Powerball tickets.

— Powerball Multiplier can increase the secondary prize by 2, 3, 4, 5 and 10 times, if the lottery Jackpot is not more than $ 150,000,000. The Multiplier of MEGA Millions is able to increase the prize only by 2, 3, 4, 5 times.

***

As you can see, the choice is really difficult: both lotteries are unusually good, and each has a bright pros. Therefore, we offer you to choose according to the amount of the Jackpot!

This week, the biggest Jackpot belongs to MEGA Millions: may be today we will know the name of the major winner of the incredible Jackpot of $ 161,000,000!
Why Lotto Agent?
Easy payments

Security

Best deals

24/7 Support
We paid out to winners:
$ 69.809.099
Over 6.390.270 winnings worldwide!