Back
Now we rank lotteries: the higher the score — the better the offer
Lotto Agent features about 20 different lotteries. Players choose a lottery to play taking into account a variety of parameters: some prefer only big Jackpot amounts, other consider the price of the ticket. There are also those who primarily look at the chances of winning. But what if you need to analyze multiple parameters to make the right choice?

We came up with a solution that will help our players win more and spend less. Every day our system analyzes dozens of parameters: Jackpot amount and tax deductions, a mathematical chance of winning and number of prize categories, cost of a single line and availability of such options as "Multiplier", and much more to offer our users the best possible lottery at the moment!

How does our ranking system work? After processing the above parameters each lottery on the site is scored in a range from 1 to 10. The higher the score, the better the lottery. Since the lotteries have parameters that are constantly changing (for example, the amount of the Jackpot), new leaders can be determined every day.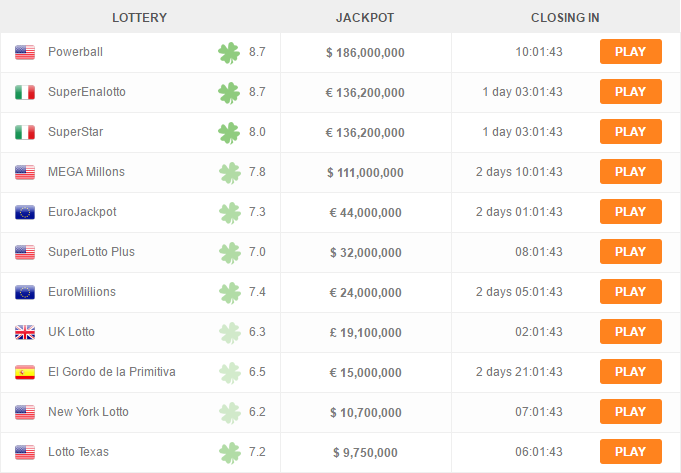 Our players will not only play with the maximum benefit, but also discover new lotteries, which previously seemed less attractive to them. To participate in the best lotteries, you need just to check for updates on the site.


Why Lotto Agent?
Easy payments

Security

Best deals

24/7 Support
We paid out to winners:
$ 69.667.124
Over 6.362.820 winnings worldwide!