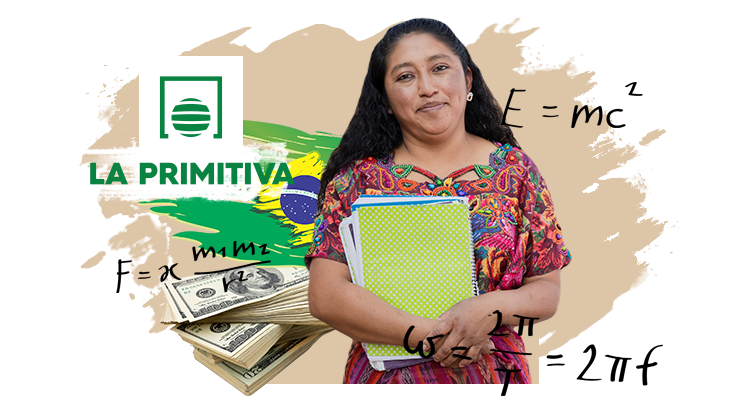 Last month, Louisa R., a player from Brazil, was in for a pleasant surprise! One day she decided to try her luck at La Primitiva. To the surprise of the fortunate one, she managed to match 5 numbers and win a large sum of € 3 218.90! We talked to the winner and found out a secret of her success.
— Hello! Tell us about yourself: what is your profession, what are your hobbies?
Hello :) I am a schoolteacher, I teach physics to children! In my free time, I like to cook, spend time with friends, and of course play!
— How did you find our website? Why did you start playing?
I wanted to play EuroMillions online and was looking for ways to do it. Registered on your website but played only after a few weeks. I didn't win much, but I liked it :) By the way, my parents are lottery lovers, apparently, it was passed on to me!
— What brought you to the draw of La Primitiva?
I love European games, and this one seemed simple to me. To be honest, I had never heard of it before that day. But now, this lottery will be my favorite!
— Do you have any winning strategy?
Yes, but I'm not sure if it's what worked! Not too long ago, I read about a player who won by analyzing the winning numbers. I decided to search the Internet for statistics. I chose a couple, the rest I chose randomly. And got lucky!
— Do you remember how you felt when you found out about the win?
Very happy! I told my parents, and they congratulated me. Even celebrated the victory with friends that evening!
— Imagine hitting a big Jackpot. What will you spend it on if it's not a secret?
I would buy a house for my parents, I would like to fulfill an old dream and to travel with friends around Europe. I would definitely give part of the money to the school where I work. I would probably buy a car for myself. Is that how everyone answers this question? ;)
***
Congratulations to the winner and we wish her a huge main prize in the near future! Do you have dreams that you want to fulfill, too? Then welcome to the MEGA Millions draw with a Jackpot of $ 301.000.000!