Back
Potential lottery winners, let's choose a new car! Interesting facts about Bugatti Veyron
You haven't yet won a million in MegaMillions or PowerBall, but you know exactly what kind of car you will purchase when the jackpot is yours. We offer to play for high stakes! Beautiful and elegant Bugatti Veyron is worthy to decorate a garage of any experienced motorist. The most expensive car in the world costs about $ 2,200 000. With today's MegaMillions jackpot of $ 172 million it'll be enough not only to buy a dream car, but also a villa somewhere in Saint-Tropez.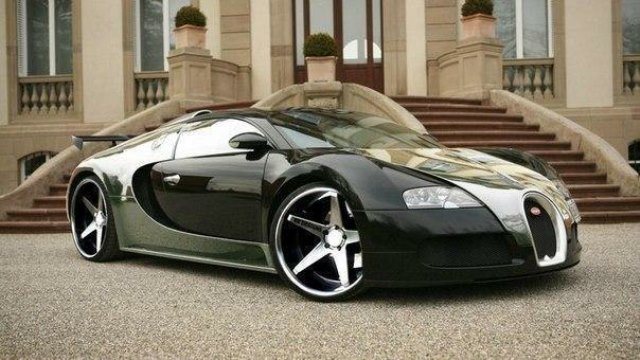 ● Bugatti brake is made by a company that specializes in the production of brake systems for Airbus.

● Bugatti can move at the speed of the aircraft during acceleration, so the car has its own wing which allows it to stay on the ground. The wing is designed by engineers who are engaged in the production of aerospace systems.

● The founder of the company is Ettore Bugatti. His initials are used in the logo.

● Bugatti has double V-shaped titanium 16-cylinder engine, which consists of 3500 parts.

● The actual power of the Bugatti engine is 3000 hp, but a third of the energy goes into the production of heat. For clarity: it's enough to heat 100 homes at a time.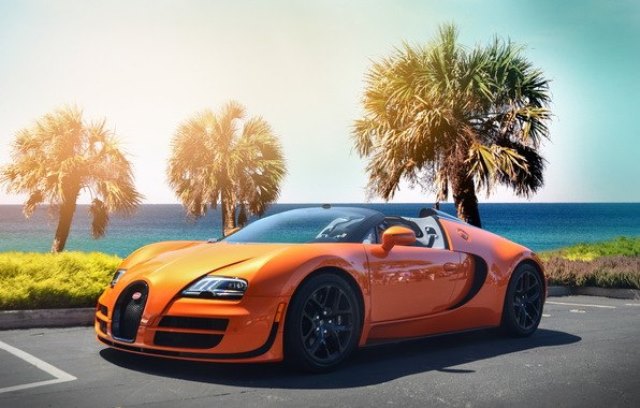 ● During the first Bugatti Veyron test drive a long flame got out from an exhaust pipe. The show was very impressive, and the manufacturers decided to leave this tidbit feature but, unfortunately, it turned out to be illegal. So they had to develop a special cooling system.

● Bugatti accelerates to 300 km / h in 17 seconds.

● Bugatti gear shift is within 150 milliseconds. It's faster than the blink of an eye.

● Bugatti shift controller capacity exceeds the capacity of four computers.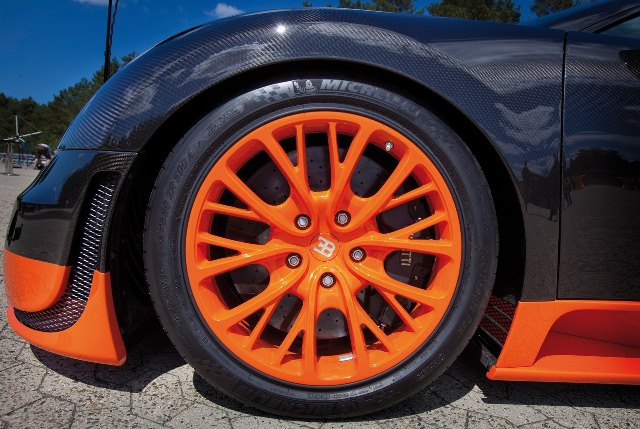 ● Bugatti brake discs are developed from a unique alloy of titanium.

● Bugatti has two braking systems: mechanical one and aerodynamic one.

● The braking distance of Bugatti at a speed of 407 km /h is 10 seconds.

● Bugatti has unique tires that are not used for other cars just because other tires can't stand a speed of 400 km / h.

● Bugatti fuel tank capacity is 100 liters. The car consumes a lot of fuel: 37.2 l/100 km in a city, 14.9 liters on a highway, 23.1 liters when mixed driving.

● Bugatti cars are assembled by hand up to the last detail.

_________________________________________________________________________________________

Have time to participate in MegaMillions and PowerBall until the year isn't over yet! The New Year jackpots exceed all expectations: they are $ 172 000 000 and $ 120 000 000. And remember: thoughts are material, and dreams tend to come true!



Why Lotto Agent?
Easy payments

Security

Best deals

24/7 Support
We paid out to winners:
$ 69.809.099
Over 6.390.270 winnings worldwide!