Back
Tips, change and the last dollar – occasional big wins
If a person is destined to win, good luck will catch up within the four walls. The stories of our today's heroes prove the veracity of this statement. However, it is better not to tempt fate, and periodically buy lottery tickets.

1. Most often luck smiles generous and kind people who will probably spend the money on the benefits of themselves and the society. In the US, the waitress Aurora Kephart won $ 17.5 thousand in the lottery. Two lottery tickets were left to her as tips by the man, a frequenter of places. Surprisingly, the tickets were winning; the first brought the girl just $ 5, and the second brought her much more — $ 17.5 thousand. As soon as she learned about the prize, tried to return the tickets to the original owner, but he refused to take the gift back. The girl is still going to transfer part of a prize to the man who left her the tickets, and the remaining money Aurora is going to spend on a new sofa and charity.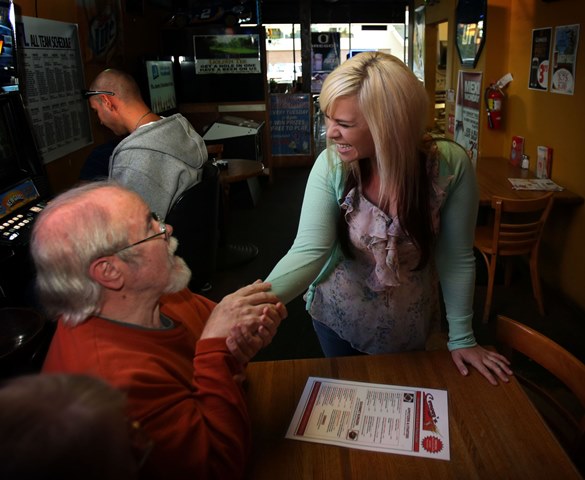 2. In 2000, a guy named Larry from Illinois won $ 363 million. The lucky one says that lotteries are not his passion, just once he wanted to eat a tasty hot dog, which cost $ 2. Larry had $100. The seller did not find the change and the man decided to buy 98 lottery tickets on the remaining money. One of them was winning.

3. Juan Rodriguez, an immigrant from Colombia won $ 149 million in the lottery. The man worked as a guard in the parking lot in New York. Juan's family barely made all the ends meet, thus his wife constantly blamed him. Once the man's debt in the bank reached $ 44 thousand; and he had only a dollar in the pocket. Juan decided he has nothing more to lose, and bought a ticket for the money, which proved to be a winning one. However, a week after the happy event Juan's wife decided to divorce him and sued a half of his winnings.

4. Vietnamese Nguyen Van Het spent his whole life in poverty and worked on his own land. Being ninety-seven years old, the hard-working farmer accidentally won $ 310 thousand in the lottery. Nguyen Van was so happy to win that began to distribute money to passers-by. Even police had to intervene in order to the farmer didn't not waste all his money.
Why Lotto Agent?
Easy payments

Security

Best deals

24/7 Support
We paid out to winners:
$ 69.452.126
Over 6.331.770 winnings worldwide!