Back
Top 5 most effective and unusual strategies for winning a lottery
Lottery players can be divided into three categories. The players from the first group always pick random numbers, or even entrust their choice to a random number generator.

The second sees the lottery is something magical. These players have a few «secret» numbers (date of birth, anniversary, a symbolic number), so choose the same combination for several years.

The third category of participants makes their choices based solely on logic and mathematics. These players use a variety of lottery strategies.

Today we tell about the 5 most popular lottery strategies in which there is a place for mysticism and common sense:

1. Frequency Analysis

This strategy is based on monitoring and analysis of lottery numbers dropped out over time. The numbers which drop out most often are called «hot», and those who drop out rarely are «cold».

After the results are obtained, the players make up their own winning combination: someone picks only «hot» numbers, someone goes by contradiction and chooses only those numbers that are least frequently dropped, and others combine the «hot» and «cold «numbers.

The fact that certain numbers are more likely to drop out, defies logic, but it is authentic. For example, it is proved that most common simple numbers of MEGA Millions are 49, 10, 35, 23, and 47, and the most common special numbers are 15, 7, and 3 (in the draws from October 19, 2013).

The method of frequency analysis was proven in practice. The first winner who used this strategy was retired American nurse Jenny Callus. Back in 1992, she won the Jackpot of $ 21 million in Lotto Texas. In her interview the woman told the reporters that she had been analyzing the results of the Lotto Texas draws and other lotteries.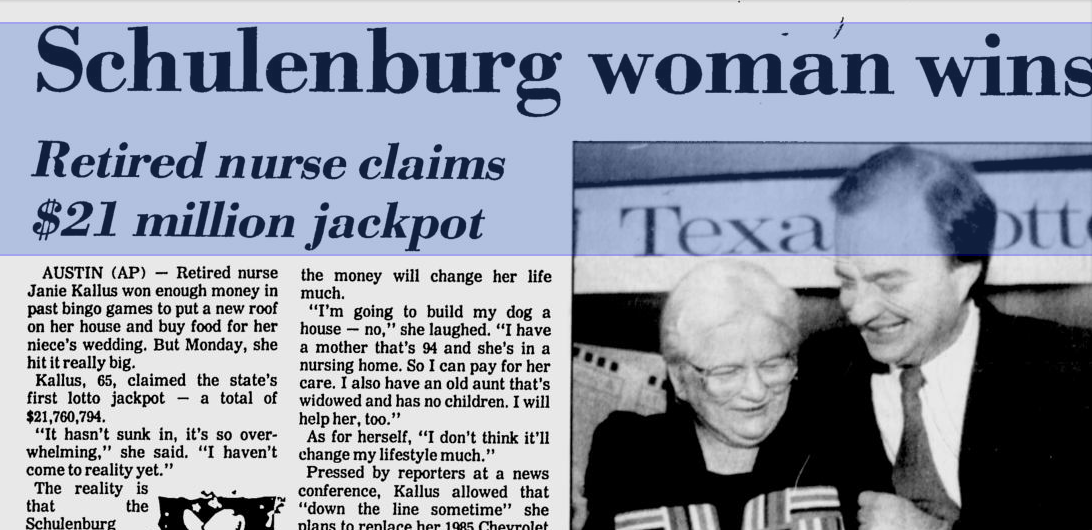 All the newspapers of America in 1992, wrote about the unusual nanny.


2. Magic Square

This strategy combines mathematical formulas and mystical knowledge. Magic Square was used in ancient times in religious and occult purposes. The great architect Gaudi in his buildings used squares, all the sums of which were equal to 33 (the age of Christ).

Each of the magic squares must have the same number of divisions in rows and columns, and all the horizontal, vertical, and diagonal sums must be equal to one number.

This is a magic square with 6 divisions in which all sums are equal to 111. It is convenient to have such a square on hand when you need to make multiple entries (e.g. in tickets with several fields).

3. Pools

Even for a man who is far from mathematics it is clear that the more lottery tickets you buy, the higher the probability of winning. So people are grouped together, chip in together, and agree on how to divide the winnings in order not to spend a lot of money to buy a lot of lottery tickets.

Family members, colleagues, and neighbors can participate in lottery draws together. Very often you can hear news about how employees of some company won the Jackpot jointly. In 2011 there was an interesting story: the participant of the draw was… the whole village with 1800 villagers. Each villager invested 20 euros and got 400 thousand euros!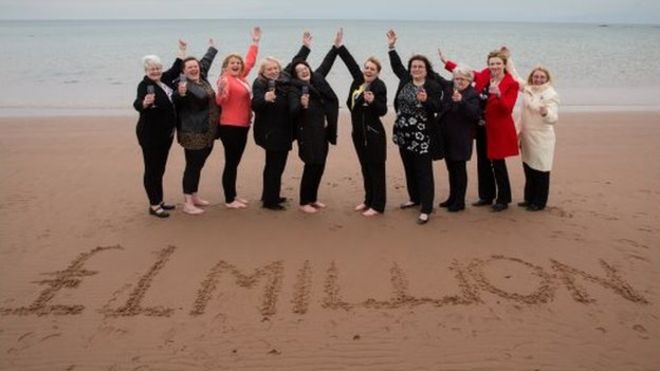 11 cleaning ladies who shared one million pounds.
4. Strategy of Klaus Joehle

The method of Klaus Joehle which is based on the idea that human thought and imagination have the power is described in the book «The Messenger».

The author of this book proved that it's really possible to win a lottery using the method described. Klaus never received high salaries and had a side job on construction sites and farms. Once a man set a goal to earn $ 3.6 million, and then developed a special technique for success. He was going to test this technique on lottery draws. It's hard to believe, but after Klaus started using his method, based on visualization, he managed to win the lottery more than 50 inside a month!

Mr. Joel's method is this: you need to be alone in a quiet place (room where you feel most comfortable and relaxed will suit), remember how many days are left before the draw, and… go on an exciting journey.

Sit in a comfortable chair and close your eyes. Imagine that you are traveling on a long distance train. Now remember how many days how many days are left before the draw: that is how many stations you need to drive. For example, if the draw is three days later, get off the train at the station number 3, go to the newsstand and ask newspaper. Search the results of a recent draw, note the numbers and come back. Open your eyes when your train arrives at the station number 1.

Klaus Joehle says that it's difficult to win for the first time, but if practice regularly this imaging technique will make you a millionaire one day.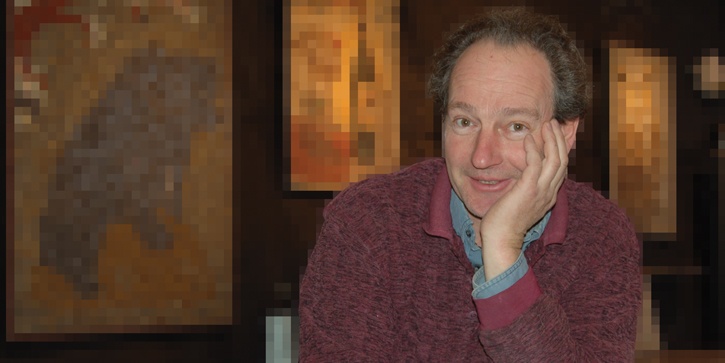 Klaus Joehle who is't a general laborer now, but an artist who creates pictures of the mosaic.

5. Numerology

Each person has his lucky numbers: dates of birth, numbers that best fit his zodiac sign, symbolic name numbers, and so on. To win the lottery you need to collect all of your cherished numbers: special dates (birth of children, the dates of significant events etc.), the number of the apartment or house in which you lived a few happy years, mascot-figures, and so on. If you got a lot of numbers, make several winning combinations and try them one by one in each draw you take part.

Sometimes numerology is associated with curious cases: in 2011 the couple won $ 200,000, putting the date of birth of the American President Barack Obama — August 4 (the eighth month) 1961. Before the draw the woman (one of the winners) had a dream of meeting with the head of the US government, after which she her husband decided to enroll in an unusual way and to pick the numbers 1, 4, 6, 8, and 19.

***

We are sure that among you, dear users of our website, there are skeptics who do not believe in visualization, and those who are very far from mathematical statistics. Therefore, choose a strategy that suits you as well as possible, and most importantly, do not forget to participate in the draws.

Today, the largest lottery jackpot offers EuroMillions — € 129 million!



Why Lotto Agent?
Easy payments

Security

Best deals

24/7 Support
We paid out to winners:
$ 69.359.449
Over 6.321.120 winnings worldwide!