Back
We learned the name of the winner who scooped $ 310.5 million in Powerball!
Recently a Super Draw of the world famous US Powerball lottery took place. In this event a huge Jackpot of $ 310,500,000 was drawn — the biggest Jackpot of 2015. During a week the organizers of Powerball kept secret the name of the winner, but two days ago, the world finally saw the most, perhaps, fortunate man of the year. The winner is the 50-year-old factory employee whose name is Julie Leach.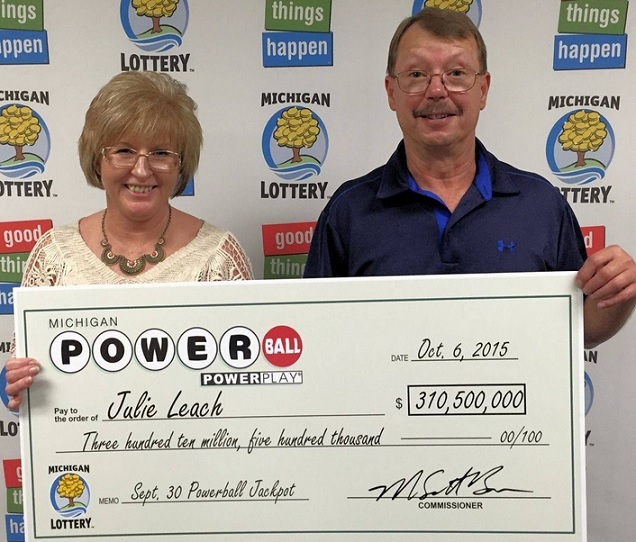 The winner told how she learned of her victory: «I work the 3rd shift and about 6:30 at night, I stopped for a cup of coffee. I was having a real bad night at work, I went to McDonald's for lunch. Thought may as well check my numbers and that's when I realized I was a winner.» Julie took her food with her and went back to the factory. The woman asked the colleagues to double-check whether there was a mistake.

And then Julie quit.

The woman admitted that her work was «horrible and dirty». The Powerball winner had been working more than 20 years in the factory before she won. She was fed up with the hated work, and in recent years she has been working without any enthusiasm.

Now Julie is going to buy real estate in Michigan and devote time to her children and 11 grandchildren: «I'm going to take care of my kids. I don't want them to work the way I had to work and deal with the things I had to deal with in life. I want to make it a good life for them and take care of them.»

Julie assured the reporters that she is not afraid of the so-called «winner's curse»: «That was the first thing I said to him (her boyfriend). I don't want to be that statistic and blow our money and be broke in a couple years.»

***

Play La Primitiva with the huge Jackpot of 97,000,000 Euro!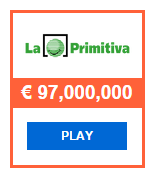 Why Lotto Agent?
Easy payments

Security

Best deals

24/7 Support
We paid out to winners:
$ 69.175.094
Over 6.289.470 winnings worldwide!