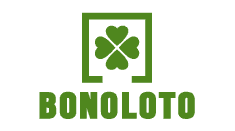 Closing in 0
€ 400.000+

Please note!
Unfortunately, we don't accept entries for the draw at the moment. We start to sell tickets again soon. Please reach our Customer Support Service if you have any questions.
About BonoLoto
The Spanish lottery BonoLoto is a simple and inexpensive lottery, which was first held in 1988. The draw of this amazing lottery takes place daily except for Sunday at 19:00 GMT in Madrid.
BonoLoto Jackpot has reached the record € 7,000,000! The starting Jackpot is as big as € 400,000 and goes up with every draw by € 100,000+ if there is no winner in the previous draw.
49 regular balls are drawn in the lottery.


Who can take part in BonoLoto?
With Lotto Agent everyone who is 18 years or more, may take part in the lottery BonoLoto from anywhere in the world!


How to win in BonoLoto?
The Spanish lottery BonoLoto has 5 prize categories: 3, 4, 5, 5+C, and 6 (the number of regular balls matched + the bonus Complementario ball matched). The amount of secondary prizes is announced immediately after calculation of the results taking into account the number of winning tickets sold and the amount of the prize pool.
To win the most modest prize of the Spanish lottery BonoLoto, you need to match only 3 balls (prize category "3").
Of the total number of balls left in the drum after determination of 6 winning numbers a bonus ball called Complementario is determined. In case of coincidence of any five regular numbers and Complementario, the player receives the second important after the Jackpot prize of the category "5+C".
On the "Results" page of BonoLoto the number of the bonus ball Complementario is marked in green.


What is the Reintegro number?
In 1991, BonoLoto introduced the unique option "Reintegro", the practice of refunding the official price of tickets that match the Reintegro number.
Reintegro is a randomly determined number in the range from 0 to 9 which is automatically assigned to the ticket of BonoLoto in the official sales point upon purchase (i.e. the player doesn't pick this number himself).
Tickets with matching the Reintegro number receive € 0.5 compensation per line played regardless of whether they are winning or not.
On the "Results" page of BonoLoto the Reintegro number is highlighted in yellow.
Taxation and prize reception
All BonoLoto winnings over € 2,500 are subject to federal tax of 20%. The tax applies to the difference between the amount of the winning and € 2,500.
Lotto Agent does not charge commissions with your winnings!
You can claim your BonoLoto winning as a one-time, lump-sum cash payment.