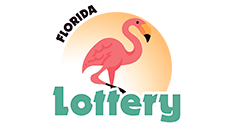 Closing in 0
$ 1 Million

$ 1 mln $ 1+ Million

Please note!
Unfortunately, we don't accept entries for the draw at the moment. We start to sell tickets again soon. Please reach our Customer Support Service if you have any questions.
About Florida Lotto
The American game Florida Lotto held its first draw in 1988 at Florida residents' initiative, as the state's educational system needed severe financial support. Since then, Florida Lotto has become the state's hallmark and the favorite game of many Americans. The lottery rules are quite simple — players need to choose six numbers out of 53. No extra numbers or confusing rules. Players can also choose the multiplier option XTRA and increase the secondary prizes by 2-5 times.
Draws are held twice a week, on Wednesdays and Saturdays, at 11:15 PM in Tampa. In total, Florida Lotto has paid out prizes over $ 60.000.000.000. The guaranteed Jackpot is at least $ 1.000.000, and if no one wins it in the current draw, it rolls up in the subsequent ones. It can be increased an unlimited number of times.
The official website of Florida Lotto can be viewed at this link.
Who can place bets on Florida Lotto?
Any player who has reached the age of 18 can bet on the Florida Lotto results.
Additional option XTRA
A distinctive feature of many American lotteries is the multiplier, which can increase all secondary prizes by 2-5 times! This makes Florida Lotto like the world's lottery leaders Powerball and MEGA Millions. The lottery multiplier is called XTRA. It's not obligatory to select it when placing a bet, but it can significantly increase your prizes. Moreover, the minimum payout when playing with XTRA for three matched balls is always $ 25 and more. The multiplier is also used to determine awards of the category "2". Winnings of $ 1 are paid out for two matched balls only to users who have placed a bet with XTRA.
How to win by placing bets on Florida Lotto?
Florida Lotto has five prize tiers, depending on the numbers matched: 2, 3, 4, 5, and 6. The amounts of minor prize divisions are from five to several thousand dollars, and the fifth prize tier is a fixed amount of one dollar. The fifth category prize will be available only to those players who have chosen the XTRA option.
Tax and winnings receipt
Florida Lotto winnings may be tax deductible by the USA government.
However, Lotto Agent will not charge you any commission after your winning.
You will be able to receive the prize in the form of a one-time payment.