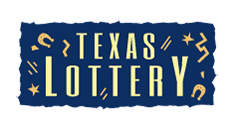 Closing in 0
$ 5.000.000+
Please note!
Unfortunately, we don't accept entries for the draw at the moment. We start to sell tickets again soon. Please reach our Customer Support Service if you have any questions.
About Lotto Texas
The American lottery Lotto Texas has been taking place since 1992 and has become a favorite to a great number of players from all over the world due to its simplicity. The draws of the Texas lottery traditionally take place in Austin (Texas) on Wednesdays and Saturdays at 10:12pm (CT).
The largest Lotto Texas Jackpot has reached the record $ 97,000,000! Once someone wins the Jackpot of Lotto Texas, a minimum Jackpot of at least $ 5,000,000 sets in a subsequent draw. In the absence winner of it grows with each draw by $ 250,000+.
54 balls are drawn in Lotto Texas.
Who can take part in Lotto Texas?
Using Lotto Agent you can play the Texas lottery Lotto Texas and buy the ticket of Lotto Texas if you're 18 and above no matter what country you come from!


How to win in Lotto Texas?
The American lottery Lotto Texas has 5 prize categories: 2, 3, 4, 5, 6 (the number of the balls matched). The amount of all lottery prizes, except for the Jackpot is defined after each draw based on the totalizer depending on the number of tickets purchased and the amount of the lottery pool.
To win the minimum possible prize of Lotto Texas, you need to match at least 2 balls (prize category "2") when playing with the multiplier Extra!, or 3 balls (prize category "3").


Extra option Extra!
The remarkable feature of Lotto Texas is the additional option called "Extra!", which provides the players with a chance to multiply their prizes (except the Jackpot) by $ 10, $ 100 or even $ 10,000! To use the option, just tick the "Extra!" checkbox that comes right after the lottery ticket form.
The "Extra!" multiplier is not selected after each drawing: if you choose to use it and you win one of the non-jackpot prizes, $ 10, $ 100 or $ 10,000 are added to the amount of your winning depending on the prize category. I.e. if your winning amount without the "Extra!" Multiplier is, for example, $ 53, with the multiplier it's going to be $ 153.
"Extra!" is a fantastic opportunity to cost-effectively increase your gain in a few times!
Taxation and prize reception
All Lotto Texas winnings over $ 600 are subject to federal tax of 30%.
Lotto Agent does not charge agency fee with your winnings!

You will receive a lump sum cash prize of Lotto Texas.