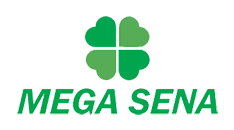 Closing in 0
R$ 2.000.000+

Please note!
Unfortunately, we don't accept entries for the draw at the moment. We start to sell tickets again soon. Please reach our Customer Support Service if you have any questions.
About Mega Sena
The Mega Sena lottery is one of the largest national lotteries in Latin America and one of the oldest in the world. The Jackpot of this popular lottery was first drawn in 1961 under the leadership of the State Bank of Brazil — The Caixa Economica Federal Bank.
The draw of the Brazilian lottery Mega Sena is held every week on Wednesdays and Saturdays at 19:00 (GMT) in the capital of Brazil Brasilia.
The Mega Sena Jackpot once achieved the incredible mark of R$ 200.000.000! The starting Jackpot is R$ 2.000.000. With each draw this amount goes up by R$ 1.000.000+ if nobody wins it.
The Special New Year's draw of Mega Sena — Mega da Virada — takes place on the 31th of December. This draw is extremely popular among Brazilians because of the huge Jackpot, which is formed during the whole year: 5% of each draw's prize fund are summered up and drawn on New Year's Eve.
60 regular balls are drawn in Mega Sena.


Who can take part in Mega Sena?
With Lotto Agent each player over 18 years can purchase a ticket of the state Brazilian lottery Mega Sena regardless of country of his residence!


How to win in Mega Sena?
The Brazilian lottery Mega Sena has only 3 prize categories: 4, 5, and 6 (the number of balls matched). The amount of the secondary prizes of Mega Sena is determined taking into account the results of the draw, the number of winning tickets, and the size of the total prize fund.
The minimum prize of the state lottery Mega Sena goes to the player who matches the number of four winning balls (prize category "4"). Good luck!


Taxation and prize reception
All Mega Sena winnings are subject to federal tax of 27%.
Lotto Agent does not charge any fees with any of your winnings!
You can claim your Mega Sena winning as a one-time, lump-sum cash payment.