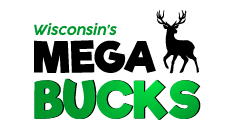 Closing in 18254
$ 1.500.000
Please note!
Unfortunately, we don't accept entries for the draw at the moment. We start to sell tickets again soon. Please reach our Customer Support Service if you have any questions.
About Megabucks Lottery
Americans are gambling people. No country in the world has such a variety of lotteries and all kinds of games. In the USA, there are both national lotteries available to residents of all regions of the country (for example, MEGA Millions and Powerball), and local games that reflect the distinctive flavor of each state. Some of these games are becoming incredibly popular due to unique features, such as an unusual game matrix or implausibly high chances of winning.
One such outstanding American lottery is called Wisconsin Megabucks. Tired of the difficulties and pretentious rules, people fall in love with this lottery because it is logical, simple, and affordable. To bet on the game results, you need to select 6 numbers out of 49 and pay a tiny amount of money for the entry.
Megabucks is held every Wednesday and Saturday. The lottery Jackpot never drops down one million US dollars. The amount of the main prize is generally small, but the game prizes are incredibly easy to win. It often happens that the Megabucks Jackpot does not exceed one million dollars for weeks because it is scooped in every draw.
Who can be the winner of Megabucks?
Only adult players (18+) can bet on the Megabucks results on the Lotto Agent website.
How to win the American lottery Megabucks?
Due to the simplicity and low cost of entries, Wisconsin Megabucks is a top lottery for those aiming to win the main prize. To win the Jackpot, you need to match only 6 numbers out of 49. The chances of winning are also increased by the fact that there are always more than two lines in a Megabucks bet.
Wisconsin Megabucks has four prize options. To get Megabucks prizes, you need to match 3, 4, 5, or 6 balls. Lottery prizes are fixed, only the Jackpot amount changes. The winning amount for 5 matched balls is $ 500, for 4 is $ 30, and for 3 is $ 2.
How to pay taxes and get Wisconsin Megabucks winnings?
Large Megabucks winnings are taxed: 7.65% state tax will be required for prizes over $ 2.000. Also, federal taxes of 24% are additionally levied on amounts over $ 5.001.
Lotto Agent will never charge a commission on your winnings.
Lottery winnings can be transferred to your bank account.