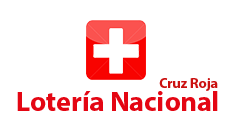 Closing in 2043358
€ 105 Million

Please note!
Unfortunately, we don't accept entries for the draw at the moment. We start to sell tickets again soon. Please reach our Customer Support Service if you have any questions.
About Lotería Nacional
The organizer of Lotería Nacional is the Ministry of Economy and Finance of Spain. The main advantage of the official game is that every third ticket of it is winning. The odds to scoop the Jackpot of Lotería Nacional are also extremely high — 1 to 100,000. Every month Lotería Nacional is guaranteed to pay out 10 and even more Jackpots.
The official Lotería Nacional website can be viewed at this link.


The history of Lotería Nacional
Lotería Nacional appeared in 1811 in the city of Cadiz. Since 1994, the lottery organizers have been donating some money to the Spanish Association Against Cancer. Several times a year special drawings of Lotería Nacional are held: Lotería de Navidad or the Christmas lottery, Loteria del Nino or the lottery to celebrate the Cavalcade of Magi.


Who can play Lotería Nacional
With Lotto Agent everyone who is 18 years or more, may take part in the lottery Lotería Nacional from anywhere in the world!


Taxation
Winnings may be subject to tax in the country of the lottery.