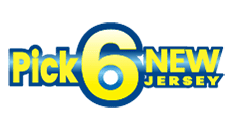 Closing in 0
$ 2.000.000+
Please note!
Unfortunately, we don't accept entries for the draw at the moment. We start to sell tickets again soon. Please reach our Customer Support Service if you have any questions.
About Pick-6 Lotto
The American lottery Pick-6 Lotto has been drawing cash prizes place since 1980 and has become a favorite to a great number of players from all over the world due to its simplicity. The draws of the state lottery Pick-6 take place in Trenton (New Jersey) on Mondays and Thursdays at 8:00pm (EDT).
The record Pick-6 Lotto Jackpot is $ 48,925,463! The starting lottery Jackpot is as big as $ 2,000,000 and goes up with every draw by $ 200,000+ provided that it has not been won in the previous draw.
49 balls are drawn in New-Jersey Pick-6 Lotto.
Who can take part in Pick-6 Lotto?
Using the service Lotto Agent, any player who has reached the age of majority can participate in Pick-6 Lotto from any country in the world!


How to win in Pick-6 Lotto?
The New Jersey Pick-6 Lotto has 5 prize categories: 2, 3, 4, 5, 6 (the number of the balls matched). The amount of Pick-6 Lotto prizes except for the Jackpot is determined individually after each drawing on the basis of the results depending on the number of winning tickets and the total prize pool.
To win a minimum prize in the lottery Pick-6, you need to guess at least 2 balls (prize category "2") when playing with the multiplier XTRA, or 3 balls (prize category "3"). Good luck!


Extra option XTRA
XTRA is an additional optional of the American Lottery Pick-6 Lotto which is guaranteed to increase the amount of all secondary gains from two to five times. In order to use the option XTRA, tick the "Multiplier" on the lottery page. XTRA insignificantly increases the cost of each line and is defined in each draw on a par with the winning numbers in the range of balls from 2 to 5.
EXTRA is an ideal opportunity to quickly and cheaply roll up your winning up to several times in case you haven't hit the Jackpot!
Taxation and prize reception
All New Jersey Pick-6 winnings over $ 599.50 are subject to federal tax of 33%.
Lotto Agent does not charge commissions from your winnings!
You can claim your winning as a one-time, lump-sum cash payment.