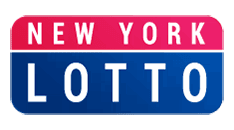 Closing in 0
$ 2,000,000+
Please note!
Unfortunately, we don't accept entries for the draw at the moment. We start to sell tickets again soon. Please reach our Customer Support Service if you have any questions.
About New York Lotto
They say that no one loves lotteries more than New Yorkers! It's interesting to mention that first lotteries based in New York appeared in the 19th century. In November 1966, New Yorkers voted to approve a government-run lottery, and the New York Lotto was born.
The draw of the American lottery takes place twice a week on a Wednesday and Saturday night at approximately 23.21 ET in New York.
New York Lotto Jackpot has peaked at $ 65,000,000! The prize was won on 30th June 2007, by a player named Degli Martinez, who was an immigrant from Paraguay. The beginning Jackpot of New York Lotto is as big as $ 2,000,000 and accumulates with every draw by $ 300,000+ if there is no winner in the previous game.
59 regular balls are drawn in the lottery.


Who can take part in New York Lotto?
With the help of Lotto Agent you can play the American lottery and buy the ticket of New York Lotto if you're 18 and above no matter what country you are from!


How to win in New York Lotto?
The American lottery New York Lotto has 5 prize categories: 3, 4, 5, 5+B, 6 (the number of regular balls matched + the Bonus Number matched). The amount of non-jackpot regular prizes is defined after each draw based on the totalizer depending on the number of tickets purchased and the amount of the total prize fund.
To win in New York Lotto, it's enough to match at least 3 balls (the "3" prize category).


What is the Bonus Number?
Among the balls left in the drum after falling out of the combination of 6 regular balls, the additional Bonus Number falls out. In case of coincidence of any five regular numbers and the Bonus Number, the player receives the second important after the Jackpot prize of the category "5+B".
On the "Results" page of New York Lotto the Bonus Number is indicated in green.


Taxation and prize reception
All the winnings in New York Lotto above $ 600 are subject to the tax that equals up to 43%.
Lotto Agent does not charge any fees with your winnings!
You can claim your winning as a one-time, lump-sum cash payment.
Protected by

Register
Already have an account? Log In
Protected by

Forgot your password?
Already have an account? Log In