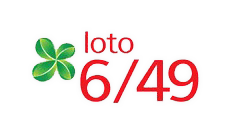 Closing in 0
lei 0

lei 0 lei 0+

Please note!
Unfortunately, we don't accept entries for the draw at the moment. We start to sell tickets again soon. Please reach our Customer Support Service if you have any questions.
About Romana Loto 6/49
Since 1992 Romana Loto 6/49 is an honorary member of two European organizations: "European Lotteries" and "World lottery association." The membership has become the guarantor of an excellent service and a quality mark for the thousands of lottery fans.
The draws of the Romanian lottery are held in Bucharest on Thursdays at 6:45pm GMT and Sundays at 09:00pm GMT.
The biggest Romana Loto 6/49 Jackpot has once reached 48,950,000 lei and was hit by one happy player in 2013! The minimal Jackpot of the lottery is 1,000,000 lei and goes up with every draw if there is no winner in the previous draw.
49 balls are drawn in the lottery.


Who can take part in Romana Loto 6/49?
Using Lotto Agent you can play the Romanian lottery and buy the ticket of Romana Loto 6/49 if you're 18 and above from any spot of the Earth!


How to win in Romana Loto 6/49?
The lottery Romana Loto 6/49 has 4 prize categories: 3, 4, 5, 6 (the number of the balls matched). The amount of non-jackpot regular prizes is defined after each drawing based on the sweepstake depending on the number of tickets purchased and the amount of the total prize fund.
To hit the minimal Romana Loto 6/49 prize, you need to match at least 3 balls (prize category "3"). Good luck!


Taxation and prize reception
The winnings in Romana Loto 6/49 above 50 lei are subject to the tax that equals to 1-25% proportional to the prize.
Lotto Agent does not charge any fees with your winnings!
You can claim your winning as a one-time, lump-sum cash payment.