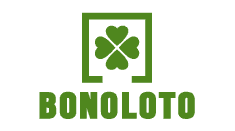 Closing in 54701
€ 1,5 Million

€ 1,5 mln € 1,5 Million

Draw result Bonoloto
Coming soon
The broadcast recording of the draw is not provided by the Lottery Operator.
See Bonoloto lottery results online
The Spanish lottery BonoLoto is created for lovers of excitement, because this popular national lottery is famous for its daily (except Sundays) lottery draws, simple rules, low prices and the additional ball Complementario which greatly increases the chances to win the second large prize.
Remarkably, the Jackpot of BonoLoto is scoped every few days, as well as a secondary prize of the category "5+C", where 5 is the number of regular balls matched, and 1 is the bonus ball Complementario. See for yourself by viewing the archive of Bonoloto results for the last few years!
Bonoloto winning numbers are published every day except Sunday. The minimum prize of the lottery is not less than 400,000 euros and increases with each draw until it gets the level of a few million.