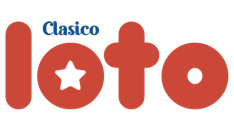 Closing in 32065
CL$ 465 Million

CL$ 465 mln CL$ 930 Million

Draw result Chile Clasico Loto
Winning numbers
The broadcast recording of the draw is not provided by the Lottery Operator.
Prize breakdown
#

Matched combinations

Winners

Your winnings

1
6
-
No winners
2
5+C
-
No winners
3
5
7
CL$ 274.410,00
4
4+C
16
CL$ 120.060,00
5
4
371
CL$ 5.180,00
6
3+C
523
CL$ 3.670,00
7
3
5.497
CL$ 1.100,00
8
2+C
4.166
CL$ 1.000,00
Chile Clasico Loto winnings are tax-free.
Check winning numbers of the Chile Clasico Loto draw
The South American Chile Clasico Loto is designed for those who love simplicity and consistency. The lottery hasn't changed its original matrix for 30 years now: players are invited to choose six numbers from 1 to 41. In addition to the six main numbers, an extra number (Comodín) is drawn, which determines the secondary prizes.
The simple lottery algorithm and high chances of winning made Chile Clasico Loto the favorite game of all Chileans. You have the unique opportunity to bet on the game draw results, which takes place three times a week — Tuesday, Thursday, and Sunday. In addition to the Jackpot, seven other divisions of secondary prizes are determined.
In this section, you can check the results a few hours after the drawing's official end. We also remind you that we send notifications about winning numbers to all drawing participants by email, so you don't have to go to the site to check the results. The winnings are credited to your account at Lotto Agent, and you can withdraw the prize money using one of the withdrawing methods.