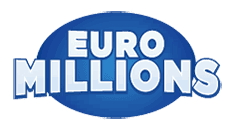 Closing in 7739
€ 17 Million

€ 17 mln € 167 Million

Draw result EuroMillions
Winning numbers
Prize breakdown
#

Matched combinations

Winners

Your winnings

1
5+2PB
-
€ 43.409.686,60
2
5+1PB
3
€ 281.487,03
3
5+0PB
10
€ 19.736,45
4
4+2PB
55
€ 1.117,71
5
4+1PB
794
€ 142,62
6
3+2PB
1.872
€ 63,95
7
4+0PB
1.936
€ 43,45
8
2+2PB
26.918
€ 15,63
9
3+1PB
38.059
€ 12,33
10
3+0PB
90.986
€ 9,60
11
1+2PB
143.162
€ 7,39
12
2+1PB
556.634
€ 5,99
13
2+0PB
1.322.178
€ 4,06
Winnings may be subject to tax in the country of the lottery.
Watch EuroMillions lottery winning numbers
The international lottery EuroMillions is an absolute record-holder among the European lotteries in several spheres. Firstly, it draws the biggest lottery Jackpots in Europe. EuroMillions Jackpot has reached the record € 190 million! Secondly, this wonderful lottery has 13 prize categories — the largest number of prize categories among lotteries presented on our website.
In this section you can check the EuroMillions lottery ticket — just compare the numbers on your ticket with the winning numbers of EuroMillions in the table of results. The draw of the popular European lottery EuroMillions takes place in the capital of France, Paris, on Tuesdays and Fridays. Twice a week the major prizes (€ 50,000+) are scooped by 10 and more people!
Fresh EuroMillions results are available on our website within a few hours after they are formally announced. We keep the archived drawings of EuroMillions for a few years, so you can examine the winning numbers and create your own winning strategy. In the same section there are videos of draws and the tax information.