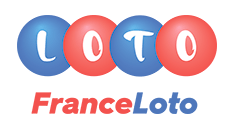 Closing in 85779
€ 3 Million

€ 3 mln € 6 Million

Draw result France Loto
Winning numbers
Prize breakdown
#

Matched combinations

Winners

Your winnings

1
5+1PB
-
€ 5.000.000,00
2
5+0PB
1
€ 154.481,00
3
4+1PB
26
€ 1.450,10
4
4+0PB
256
€ 531,20
5
3+1PB
1.255
€ 64,70
6
3+0PB
12.897
€ 22,60
7
2+1PB
18.993
€ 11,90
8
2+0PB
191.830
€ 4,60
9
1+1PB
270.506
€ 2,20
10
0+1PB
270.506
€ 2,20
None of the winnings in France Loto are subject to taxes.
Check the numbers on the ticket with the winning numbers of France Loto
The lottery France Loto was started a long time ago, which makes the famous French lottery one of the oldest in the world. It was founded during the reign of King Francis I in 1505!

France Loto has a great feature: experts believe that the lottery has phenomenally high odds of winning, 1 to 16! France Loto offers its players to become richer by € 2,000,000+ three times a week: on Mondays, Wednesdays, and Saturdays.

In this section, you can see the results of France Loto online. On our website France Loto winning numbers are published within a few hours after their official announcement. Check the winning numbers of France Loto on your ticket: perhaps today, the world will know the name of a new multi-millionaire!