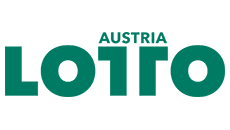 Closing in 7821
€ 3,8 Million

€ 3,8 mln € 7,6 Million

Draw result Lotto Austria
Winning numbers
The broadcast recording of the draw is not provided by the Lottery Operator.
Prize breakdown
#

Matched combinations

Winners

Your winnings

1
6
-
€ 2.692.391,79
2
5+Z
-
€ 139.805,07
3
5
119
€ 1.281,60
4
4+Z
241
€ 189,80
5
4
5.586
€ 45,50
6
3+Z
6.701
€ 17,00
7
3
90.061
€ 5,10
8
2+Z
256.310
€ 1,20
9
1+Z
256.310
€ 1,20
10
0+Z
256.310
€ 1,20
None of the winnings in Lotto Austria are subject to taxes.
Check Lotto Austria's winning numbers on Lotto Agent!
Lotto Austria is one of the most respected European lotteries. The first ticket of Lotto Austria was sold a little more than 30 years ago, in 1986. Despite the fact that this is a relatively young game, it has gained incredible popularity both at home and abroad. The secret is that it has a profitable game matrix "pick 6 numbers out of 45", which provides excellent chances to win the Jackpot and other prizes. Moreover, the game is not taxed. It's difficult to find a better offer on the lottery market!
The results of Lotto Austria or, as it is also called, Lotto 6 aus 45 are published in this section right after they are announced by official representatives. To check whether you have won any prize, you need to check the numbers in your ticket with the data of the drawing table. If you buy lotteries on our website, you will definitely get the results of each draw in which you take part by email.
The minimum lottery Jackpot is € 1.500.000. This amount can potentially roll up to a really huge amount, because Lotto Austria has no limits of the major prize amount. However, the significant Jackpot growth is rare, because the "match 6 numbers out of 45" game matrix provides excellent winning odds. To win the minimum prize of the game, you need to match only the Bonus Ball number.