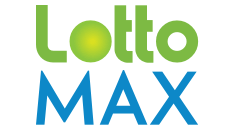 Closing in 36136
C$ 30 Million

C$ 30 mln C$ 60 Million

Draw result Lotto Max
Winning numbers
Prize breakdown
#

Matched combinations

Winners

Your winnings

1
7
-
C$ 15.000.000,00
2
6+B
-
C$ 180.222,50
3
6
39
C$ 4.621,10
4
5+B
104
C$ 1.039,70
5
5
2.398
C$ 105,20
6
4+B
3.857
C$ 51,40
7
4
52.090
C$ 20,00
8
3+B
50.844
C$ 20,00
9
3
511.276
C$ 5,00
Lotto Max winnings are not taxed in Canada.
Check the Lotto Max results
Lotto Max has won over many players' hearts with its simplicity and generous prizes, major and secondary. You have a unique opportunity to place a bet on the results of this Canadian lottery. To participate in the drawing, players need to choose 3 combinations of 7 numbers from 1 to 50. The winner is the player who matched all 7 numbers in one of the combinations.
Draws are held twice a week — on Tuesday and Friday at 10:30 pm (PT). In addition to the Jackpot, there are 8 other secondary prize categories. You can win a share of the prize pool or a fixed amount of C$ 5 or C$ 20. Lotto Max attracts players not only with incredible winning odds — 1 in 7, but also with an impressive minimum Jackpot — C$ 10.000.000.
In this section, you can check the results of the draw within a few hours after its official end and draw tables with a breakdown by the amount of winnings in each prize category. But for this, you don't have to go to the site. We send notifications to your email, indicating the winning numbers and the amount of the prize won. Your winnings are credited to your account, which you can see in the site's upper right corner. Then you can withdraw your money.