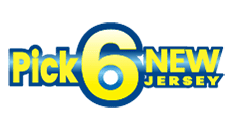 Closing in 204454
$ 8,8 Million

$ 8,8 mln $ 17,6 Million

Draw result New Jersey Pick-6
Winning numbers
Prize breakdown
#

Matched combinations

Winners

Your winnings

Multiplier x2

1
6
-
No winners
No winners
2
5
3
$ 10.968,00
$ 21.936,00
3
4
765
$ 53,00
$ 106,00
4
3
14.210
$ 3,00
$ 6,00
5
2
-
No winners
$ 2,00
Winnings may be subject to tax in the country of the lottery.
See winning numbers of New Jersey Pick-6
The exciting lottery Pick-6 takes place in New Jersey on Mondays and Thursdays. The rules of New Jersey Pick-6 are simple — you need to match six winning balls among 49 balls available. The multiplier option XTRA increases any of your secondary prizes from 2 to 5 times!
In this section, you can check Pick-6 winning numbers within a few hours after the official end of the Pick-6 Lotto draw and watch the American lottery video online. The Pick-6 video lasts only a few minutes and is certainly worthy of your attention!
We also remind you that we send notifications of Pick-6 drawing results to all the participants by email, so there is no need to visit the site every time to check the winning numbers. Pick-6 Lotto prizes will be credited to your Lotto Agent account, and then you can withdraw them with one of the proposed methods.