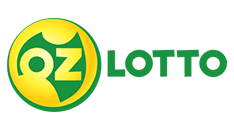 Closing in 569980
A$ 5 Million

A$ 5 mln A$ 10 Million

Draw result Oz Lotto
Winning numbers
The broadcast recording of the draw is not yet available. Please visit this page later.
Prize breakdown
#

Matched combinations

Winners

Your winnings

1
7
3
A$ 5.000.000,00
2
6+S
4
A$ 53.723,00
3
6
113
A$ 3.915,25
4
5+S
651
A$ 349,50
5
5
5.623
A$ 47,20
6
4
122.664
A$ 24,75
7
3+S
207.393
A$ 16,40
None of the prizes in Oz Lotto are subject to tax withdrawals.
Look for the winning numbers of Oz Lotto on Lotto Agent
Oz Lotto is awarded a quality mark: in 1994 it became the first authentic Australian lottery. There are no analogues of this lottery anywhere in the world! For a long history of existence, the Australian national lottery has won the hearts of not only local residents, but also foreigners.
Drawings of this wonderful lottery are held only once a week. Do you miss Australian lotteries on other days of the week? Pay attention to other drawings that take place almost daily! Oz Lotto prizes are raffled in seven prize categories and each participant of the draw has the right to win a prize of A$ 2.000.000 and even more.
Oz Lotto results are published shortly after each draw. However, you don't need to go to our website to find out the results of the Australian National Lottery. We send notifications that have the latest winning numbers of Oz Lotto, as well as of other state Australian lotteries by email.