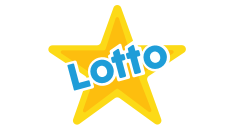 Closing in 13316
zł 5 Million

zł 5 mln zł 10 Million

Draw result Poland Lotto
Winning numbers
Prize breakdown
#

Matched combinations

Winners

Your winnings

1
6
1
zł 13.970.128,60
2
5
52
zł 6.269,10
3
4
3.191
zł 167,50
4
3
59.234
zł 24,00
Poland Lotto winnings may be subject to tax in Poland.
See the Poland Lotto winning numbers
Poland Lotto is known for its simplicity — players don't have to deal with a complicated game matrix. To participate, you just need to choose 6 numbers out of 49. Also, the chances of winning are quite high — over the entire history of its existence, Poland Lotto has made more than 1000 millionaires. Only adult players can play this lottery.
Draws are held three times a week — on Tuesdays, Thursdays, and Saturdays. Prizes are awarded in 4 tiers: Jackpot and secondary prizes. The main prize is drawn from 2 million PLN and can be increased several times. Poland Lotto does not set a maximum Jackpot limit, which means you can win any amount.
In this section, you can see the results of the draws that appear sometime after their official completion. Also, there are drawing tables on the site with a breakdown by the amount of winnings in each prize category. The results can be found on the Lotto Agent website, but we also send notifications to your email.