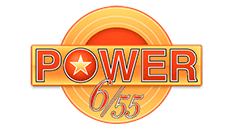 Closing in 153598
₫ 37,86 Billion

₫ 37,86 bln ₫ 75,71 Billion

Draw result Power 6/55
Winning numbers
Prize breakdown
#

Matched combinations

Winners

Your winnings

1
6
-
₫ 33.098.155.950,00
2
5+S
-
₫ 3.901.824.550,00
3
5
5
₫ 40.000.000,00
4
4
439
₫ 500.000,00
5
3
9.706
₫ 50.000,00
Winnings may be subject to tax in the country of the lottery.
Results of Power 6/55 lottery
The Vietnamese lottery Power 6/55 came straight from the mysterious East. It is extremely popular in the homeland, and now it's time for you to get acquainted with this game. The undoubted advantages of Power 6/55 are the low cost of tickets and the high percentage of winnings. Even if you have not yet been able to hit the Jackpot, you have the high chances to spoil yourself with extra prize.
Besides two Jackpots, there are first, second and third prizes. To win the third prize, 3 balls shall be matched, for second — 4 balls, for first — 5 balls. If the player has several matches in different categories, then, he gets the largest amount. Starting amount for additional prizes is 50.000 VND and can be even more than 30.000.000.000 VND. Multiplier option is not provided.
This section includes information about the past draws. Just select the necessary date and see the results. Also, we will send out the information about the end of draw by email. You will receive a notification, where we will invite you to see the final results.