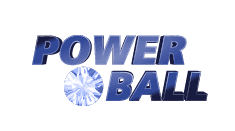 Closing in 532327
A$ 3,000,000

Draw result Powerball Australia
Winning numbers
The broadcast recording of the draw is not yet available. Please visit this page later.
Prize breakdown
#

Matched combinations

Winners

Your winnings

1
7+1PB
3
A$ 36,666,666.67
2
7+0PB
34
A$ 49,276.10
3
6+1PB
257
A$ 3,983.85
4
6+0PB
4,530
A$ 410.95
5
5+1PB
9,758
A$ 143.10
6
4+1PB
135,958
A$ 66.40
7
5+0PB
176,773
A$ 40.00
8
3+1PB
832,131
A$ 16.80
9
2+1PB
2,359,734
A$ 10.35
None of the winnings in Powerball Australia are subject to taxes.
Search the Powerball Australia winning numbers in the results table
Powerball Australia is not like its American "brother". Today it's an independent lottery with its own rules and features. The main highlight of the Australian version of the Powerball lottery is the number of balls that you need to match to receive the prize.
Check the ticket of Powerball Australia right in this section. The lottery Powerball Australia has 9 prize categories, 6 of which are formed with the help of a special lottery ball Power. The analogue of the famous American lottery pays out large amounts of money even for the second important prize of the category "8".
For your convenience, we'll send you the results of Powerball Australia — the inexpensive and reliable Australian state lottery — by email. The winnings of Powerball Australia will be credited to your personal account on our site.