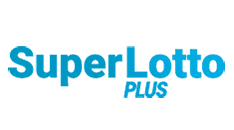 Closing in 42965
$ 11,000,000
Draw result SuperLotto Plus
Winning numbers
The broadcast recording of the draw is not provided by the Lottery Operator.
Prize breakdown
#

Matched combinations

Winners

Your winnings

1
5+1PB
-
No winners
2
5+0PB
2
$ 19,812.00
3
4+1PB
16
$ 1,238.00
4
4+0PB
337
$ 97.00
5
3+1PB
570
$ 52.00
6
3+0PB
14,072
$ 10.00
7
2+1PB
7,069
$ 11.00
8
1+1PB
34,928
$ 2.00
9
0+1PB
52,041
$ 1.00
All Superlotto Plus winnings over $ 599.50 are subject to federal tax of 30%.
Check SuperLotto Plus winning lottery numbers
The lottery from sunny California SuperLotto Plus is the embodiment of the American dream of a beautiful and carefree life. With its unique features and nine prize categories, SuperLotto Plus can make any of its players $ 7 million+ richer! The maximum SuperLotto Plus Jackpot prize has reached $ 193 million!
In this section you can find not only the latest SuperLotto Plus winning number, but also the archived results of the American lottery. In order to win the minimum amount of money it's necessary to match only one special ball!
We remind you that the winnings will be transferred to you within three hours after the official announcement of the results of SuperLotto Plus. We notify all the lottery draw participants of the winning SuperLotto Plus numbers by e-mail.