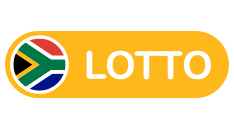 Closing in 96374
R 8 Million

R 8 mln R 16 Million

Draw result South Africa Lotto 6/52
Winning numbers
Prize breakdown
#

Matched combinations

Winners

Your winnings

1
6
1
R 13.296.348,10
2
5+B
-
No winners
3
5
25
R 10.717,80
4
4+B
81
R 2.625,40
5
4
2.462
R 145,10
6
3+B
3.099
R 100,20
7
3
42.060
R 50,00
8
2+B
35.553
R 20,00
South Africa Lotto winnings are tax-free in South Africa.
Check the South Africa Lotto winning numbers
South Africa Lotto is an entertaining lottery game with a simple game matrix. Draws have been held since the beginning of the 21st century, and the game quickly became the favorite lottery of many South Africans. The rules are incredibly simple — players choose a combination of 6 numbers from 1 to 52. In addition to the basic set of 6 balls, the seventh number called the Bonus Ball, drops out of the lottery drum. It determines the winners in several prize categories.
This simple and fun game can be played twice a week — on Wednesdays and Saturdays. Prizes are drawn in eight categories: only the last two are fixed. They are R 20 and R 50. The prizes of the remaining tiers are a share of the total prize pool. The guaranteed Jackpot is one million rand. But this amount can grow several times in subsequent draws.
In this section, you can see the results of the draws. They appear on our website sometime after the official end of the drawing. We remind you that we send notifications, indicating the winning numbers and the amount of your prize to your email. Your winnings are credited to your account on the site. You can spend this money on other bets or withdraw it to your bank card.